How the Program Is Delivered To You
8 LIVE MASTERCLASS CALLS
Live calls, delivered by Maanee, at 7pm CET on Wednesdays, once every 2 weeks ( dates can be found in the FAQ section below) The calls run for 3 hours, with a break in the middle. These classes include Lectures, guided practices & 2 Q&A bonus sessions. 
Replays will be available for all students to watch any time, for life. 
DIGITAL TRAINING MANUAL & RECORDED PRACTICES
You'll receive a training manual and pre-recorded video guides, detailing somatic practices that you can use for yourself, your family, friends, students and / or clients. (These tools are for everyone!) 
Learn at Your Own Pace
While we recommend attending live sessions, you'll have lifetime access to these resources, allowing you to view them at your convenience & re-watch them time & time again.
Megan 
Empowerment Coach & business owner
"Since learning the foundations of somatics with Maanee my life, health, and business have undergone remarkable transformations, but two changes stand out: I've found a profound sense of safety within myself and gained clarity on how my trauma has affected me, allowing me to recognize and work through triggers.
In my pursuit of helping women, my commitment to teaching somatics has become unwavering. These practices have made an incredible difference in my life, and I'm passionate about sharing their benefits with others. Everyone should have the opportunity to learn and embrace somatics in their journey to well-being"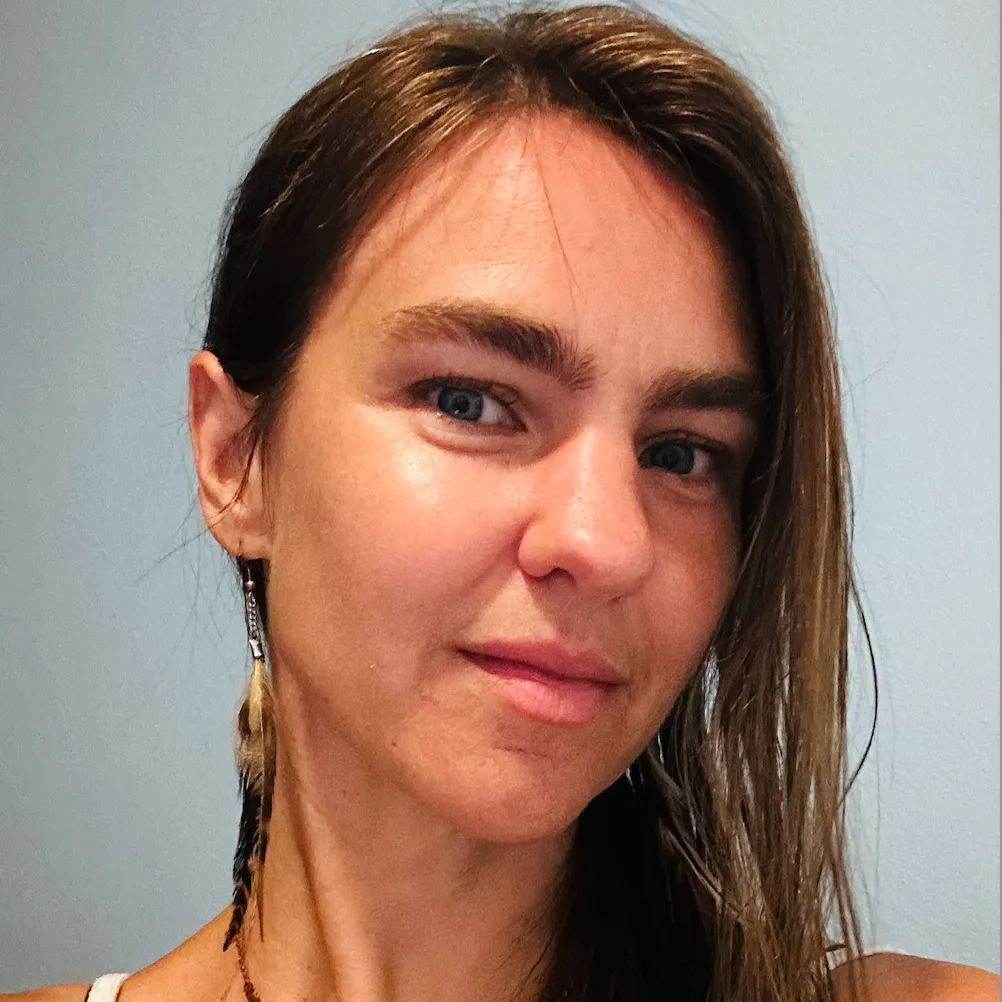 AMANDA
Embodied Feminine Entrepreneur & BUSNINESS OWNER
"Amidst a crippling mental health crisis, I found solace and transformation in Maanee's somatics work. The techniques deepened my connection to my body and emotions, offering a newfound calm and stability in confronting life's challenges. From this transformation, I became grounded, confident, and receptive to experiences that once seemed too overwhelming. Every session imparted a sense of empowerment, equipping me with the ability to understand my body's responses, and ultimately reshaping my foundation. If you're seeking a deep, trusting relationship with yourself, Maanee's training could change your life. "
BONUS: Somatic Coaching Demo
With Expert Commentary 

As a bonus to this program, you'll gain access to two recorded somatic sessions led by Maanee with her clients. These sessions include expert commentary, offering a deeper understanding of the methodologies and techniques she employs.
ALYSIA 
YOGA TEACHER &  Reiki practitioner
"After years deep in the "Mommy" stage, I felt disconnected from my changed body and lacked passion in my work. I started training in Somatic work with Maanee to improve my health and life, and soon, it gave me the confidence to teach again, understand my body, and self-regulate my nervous system.
This understanding allowed me to step out of my comfort zone and take calculated risks, altering my life course to co-owning a yoga studio and establishing a wellness practice.
I'm calmer, more grounded, and able to identify whether my reactions are self-created stories or present-moment responses. Through healing the mind-body split, I've adopted a daily practice that continues to heal my body and spirit. Getting in touch with your present moment and somatic self can change your life in unimaginable ways."
Aurelia
yoga movement teacher
"Before discovering this program, I encountered physically and mentally challenging events unlike anything I'd experienced before. I was already living the lifestyle I wanted, but was in search of something to consolidate my skills, elevate my energy and self-flow, and enhance my capacity to hold space for myself and others. Through learning the foundations of somatics I've gained clarity about what truly matters to me, how to navigate turbulent times & how to hold space for others in a safe way. 
From this work, I am now proud of my courage to authentically be myself, even when it's messy. I've learnt that my instincts and gut feelings aren't mere imagination but a manifestation of body intelligence is a major achievement. The teachings of somatics with Maanee are powerful yet gently unfolding like a flower gradually opening its petals, have left a lasting, beautiful, and somewhat poetic impact. This transformative experience will be a part of me for the rest of my life."
Somatics is essential for coaches, therapists, facilitators & healers
Somatics is a powerful tool for professionals because it speaks to the body & the nervous system. This more holistic approach which resonates much more deeply with clients. Somatics decodes the unspoken emotional narratives, bridging gaps where words might fail and cultivating long lasting therapeutic change. Clients who felt stuck before discover beautiful insights and feel a space for new change.
Because if we can't feel, we can't fully integrate. 
Somatics is essential for our ourselves & relationships
Modern life often drives a disconnect between ourselves and our deepest feelings. This can lead to an endless (and exhausting) quest for fulfilment and safety in the external world - in relationships, careers, achievements, and material wealth. But without self-connection, the enduring sense of safety and belonging never takes root. 
By learning to pause, feel inwardly, and attune to our somatic experiences, we foster a deep intimacy with self. This connection ensures an enduring sense of freedom and safety, opening oneself to a sense of home, no matter what. 
THE PRE-SALE PRICE WILL BE AVAILABLE FOR YOU UNTIL TUESDAY 29TH OF AUGUST.
GET $400 OFF BY SIGNING UP NOW. 
Take Advantage of our Pre-Sale Price and apply now
Our pre-sale price is reduced by $400, just for you special people who have chosen to join the waitlist. This is our big thank you for saying YES to the journey of Somatics. This pre-sale price will only be available until midnight on Tuesday 29th of August. If you want to take advantage of the pre-sale price, then we encourage you to apply now
ENROLL NOW →
Frequently Asked Questions
In this accredited or certified?
Will the sessions be recorded if I can't join live?
Do I need experience in Somatics or Trauma to join?
Will this benefit me if I already work with somatics & trauma?
What is the price & do you offer payment plans
What times and day will the live sessions be
Is this course an intro to your 1 year certification?